October Market Update for Portland Metro
Posted by Ashley Malpass on Wednesday, November 15, 2023 at 9:23:16 AM
By Ashley Malpass / November 15, 2023
Comment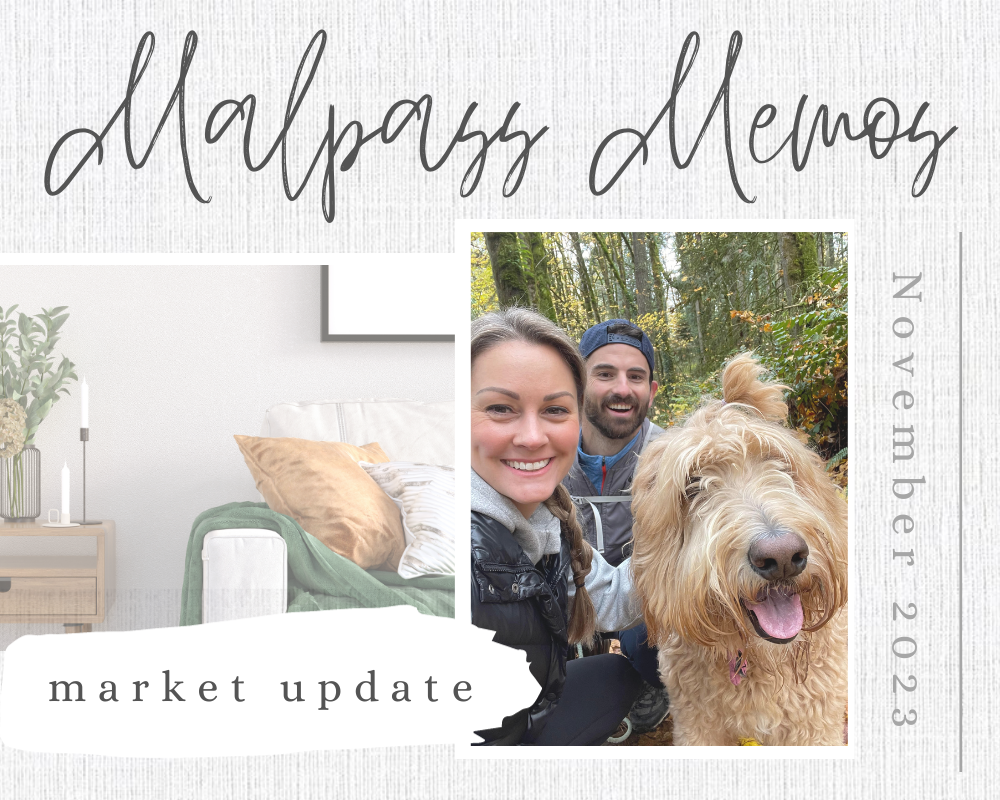 If you've been keeping an eye on the Portland metro real estate scene, you might have noticed a shift in the market dynamics. Here is a break down of the latest statistics to understand what's been happening.
New Listings Take a Dip: New listings saw a noticeable decrease of 12.2%, down to 2,207 from October 2022. September 2023 experienced an even steeper decline, with an 18.7% drop from the previous month, totaling 2,713 new listings.
Pending Sales and Closed Sales Show Similar Patterns: Pending sales reflected a downward trend as well, falling 11.4% from October 2022 and 10.2% from September 2023. Closed sales followed suit, experiencing a 14.6% drop from October 2022 and a 2.7% decline from September 2023.
Inventory and Time on Market: October's inventory maintained stability at 2.9 months, but the total market time increased to 45 days, indicating a slightly slower pace.
Year-to-Date Summary: Comparing the first ten months of 2023 to 2022, the real estate landscape has witnessed a substantial slowdown. New listings decreased by 19.9%, pending sales dropped by 22.5%, and closed sales decreased by 26.8%.
Average and Median Sale Prices Experience a Dip: In terms of pricing, the average sale price saw a modest decrease of 2.6%, dropping from $615,000 to $599,100 when comparing 2023 to 2022 through October. Similarly, the median sale price experienced a 2.9% decrease, going from $550,000 to $534,100.
These statistics suggest a nuanced picture of the Portland metro real estate market. While there's a decline in new listings and sales, the stability in inventory might provide some reassurance. The slight dip in sale prices could offer opportunities for buyers, making this a market to watch for those looking to make a move. As always, it's crucial to keep a close eye on these trends to make informed decisions in the ever-evolving real estate landscape.
Interest Rates Flucuate: Interest rates flucuated between 7.6% and 8% for a fixed 30 year conventional loan. Lenders that offer programs for a 'free refinance' within 5 years have gained popularity recently. We are still seeing buyers negotiate credits for rate buy-downs to help with the higher interest rates. Reach out with any questions!
Ashley