July Market Update For Portland Metro
Posted by Ashley Malpass on Wednesday, July 19, 2023 at 8:10:32 PM
By Ashley Malpass / July 19, 2023
Comment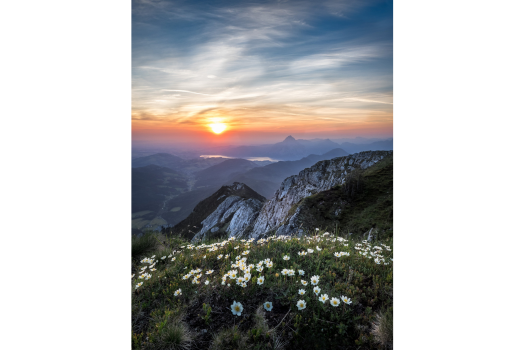 Hey folks! Let's take a deep dive into what's happening in the Portland metro real estate market. The numbers are in, and they've got some interesting stories to tell. Let's get started!
New listings in June 2023 dropped by a whopping 23.2% compared to the same month last year. We're talking about 3,298 new properties hitting the market, which is a considerable decrease from last year's 4,295 listings. However, it's not all doom and gloom because compared to May 2023, we did see a little uptick of 1.8% in new listings.
Now, let's talk about pending sales. In June 2023, we saw 2,272 pending sales, which is 11.4% lower than what we had last year in June. And compared to May 2023, we're down by 4.5% in pending sales with 2,379 offers accepted.
Closed sales had their roller-coaster ride too! In June 2023, we had 2,085 closed sales, and that's 27.9% less than what we saw in June 2022. However, the good news is that compared to May 2023, we saw a 3.8% increase in closed sales with 2,008 homes changing hands.
Now, inventory – it's the number of homes available for sale. In June 2023, we saw a slight increase, taking the inventory to 2.0 months. This means if no new listings come up, it would take about two months to sell all the homes currently on the market. Not bad, right?
Time on market is pretty important too. In June 2023, the total market time decreased to 33 days. That's good news for sellers – homes are selling faster!
Let's zoom out and look at the bigger picture. When we compare the first six months of 2023 to the same period in 2022, we see some interesting trends. New listings are down by 23.3%, pending sales are down by 26.4%, and closed sales are down by a substantial 32.7%. That's quite a slowdown compared to last year.
Now, let's talk dollars. When we compare the sale prices from 2023 to 2022 through June, we see a dip. The average sale price went down by 3.7%, from $618,500 to $595,700. The median sale price didn't escape the decline either, dropping by 3.6% from $550,000 to $530,000.
So, what does all this mean for you? Well, if you're in the market to buy, there might be some good opportunities with more affordable prices compared to last year. But don't wait too long, homes are still selling fast, and inventory isn't overflowing.
On the flip side, if you're thinking of selling, keep in mind that the market has slowed down a bit, and you might need to adjust your expectations on pricing and spend some extra time really getting your home ready for the market to make the best first impression.
As with any market, things can change quickly, so it's essential to stay informed and work with a knowledgeable real estate professional who can help you navigate these waters successfully.
That's a wrap on the Portland metro real estate market update. Keep your eyes peeled for further updates!